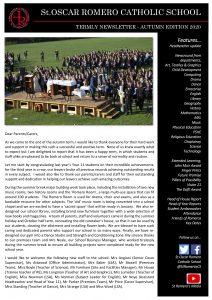 As we come to the end of the autumn term, I would like to thank everyone for their hard work and support in making this such a successful and positive term.
None of us knew exactly what to expect but I am delighted to report that it has been a happy term, in which students and staff alike are pleased to be back at school and return to a sense of normality and routine.
Please read the newsletter and find out about everything we have been doing this term.
Download Newsletter – Autumn 2020