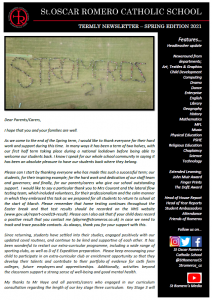 As we come to the end of the Spring term, I would like to thank everyone for their hard work and support during this time.
In many ways it has been a term of two halves, with our first half term taking place during a national lockdown before being able to welcome our students back.
I know I speak for our whole school community in saying it has been an absolute pleasure to have our students back where they belong.
Download Newsletter – Spring 2021