Headteacher's Welcome Message
---
I am extremely proud to introduce and welcome you to St Oscar Romero's Catholic School.
Our aim is simple, we want to be the best school in the country. This means that we can 'hand on heart' say that our students get a better deal than if they attended another school.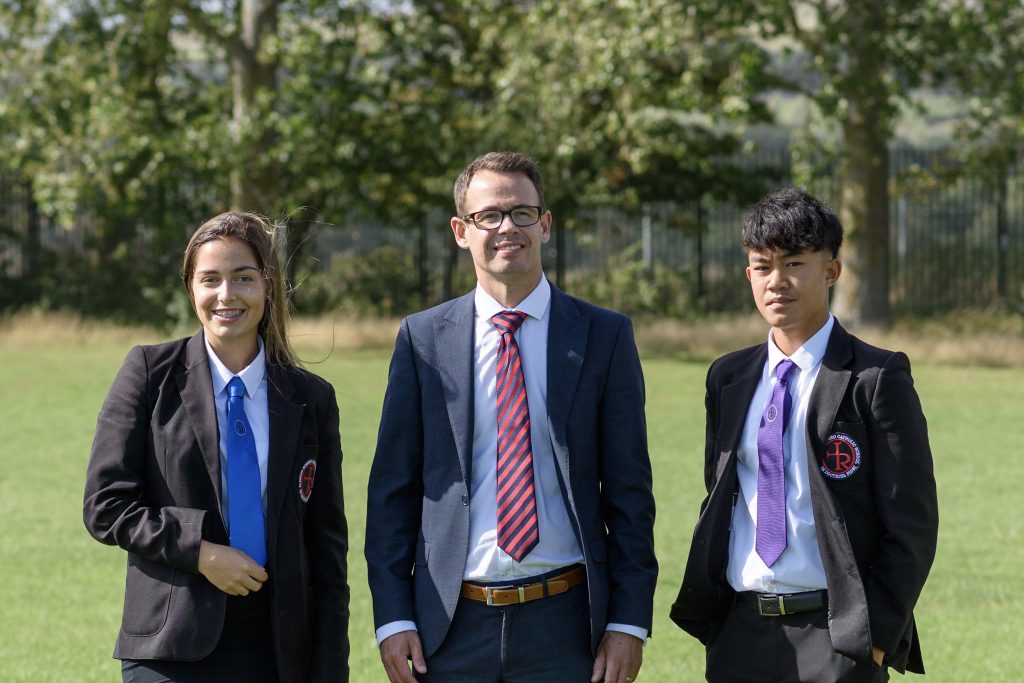 For the last three years, the school has been on a rapid journey towards outstanding. GCSE results continue to rise each year and in 2018-2019, our Progress 8 score of +0.29 placed us in the top 20% of schools in the country. Despite, the challenges of Covid-19, this year's results continued our upward trend with record numbers of students achieving straight Grades 7, 8 and 9s in every subject. These results are an important first step but the best is yet to come, we are confident that our future results will be even more impressive.
In March 2018, we were judged by Ofsted as 'Good' in all categories. This report is overwhelmingly positive about the journey the school has been on for the last two years and confirms the staff, governors, students and parents' absolute commitment to reach 'Outstanding' within one year. This was then confirmed in our Diocesan Section 48 Inspection in July 2019 which judged the school as "Outstanding" in every category. This is a first for the school and a proud moment in the school's 60 year history. This is an exciting time for the school and our recent success is already breeding further success and aspiration.
As a Catholic School, St Oscar Romero's is founded on Gospel values. We provide a nurturing environment of love, respect and discipline, where every individual is highly valued and our care and concern for others is central to our mission. We expect our students to work hard, behave well, dress smartly and pursue excellence in all that they do inside and outside of the classroom. Our culture is one of high expectations in all that we do.
I now invite you to experience St Oscar Romero's Catholic School first-hand by having a tour of our school and I look forward to meeting you in the future.
Mr Byrne
Headteacher