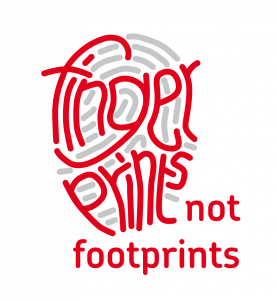 FingerPrints is a St Oscar Romero Catholic School 'Action' Organisation created to achieve the following
To tackle 'Climate Change' issues and to communicate these issues to raise awareness.
To address sustainability issues across all our lives.
To create 'Action 4 Change' Pledges in partnership with local business/industry.
To help empower and engage young people in positive actions with positive outcomes.
To enable young people to be part of an organisation so they can learn and experience the power of collaboration and networking.
The Organisation has students, staff and community members including parents/carers and Business Partners involved.
This Organisation has 5 Action groups which are led by a student leadership committee who are supported by staff and other community members. They are also ably supported by 40 students from Year 7 to 9. Each team creates their 'Actions for Change'.
The mantra 'FingerPrints' (not footprints) relates to carbon emissions and the duty we all have to reduce our impact on the planet. If you were to draw round your foot you could place 100 of your own finger prints in the foot print. We need to reduce our carbon to the World target of 33% 33 fingerprints not 100!!! and Actions for Change Pledges would address this.
Please watch this video that was taken at the Worthing Zero2030 Climate Conference held in March 2020.
If you would like to discuss any aspect of our work and maybe get involved please email