Modern Foreign Languages
---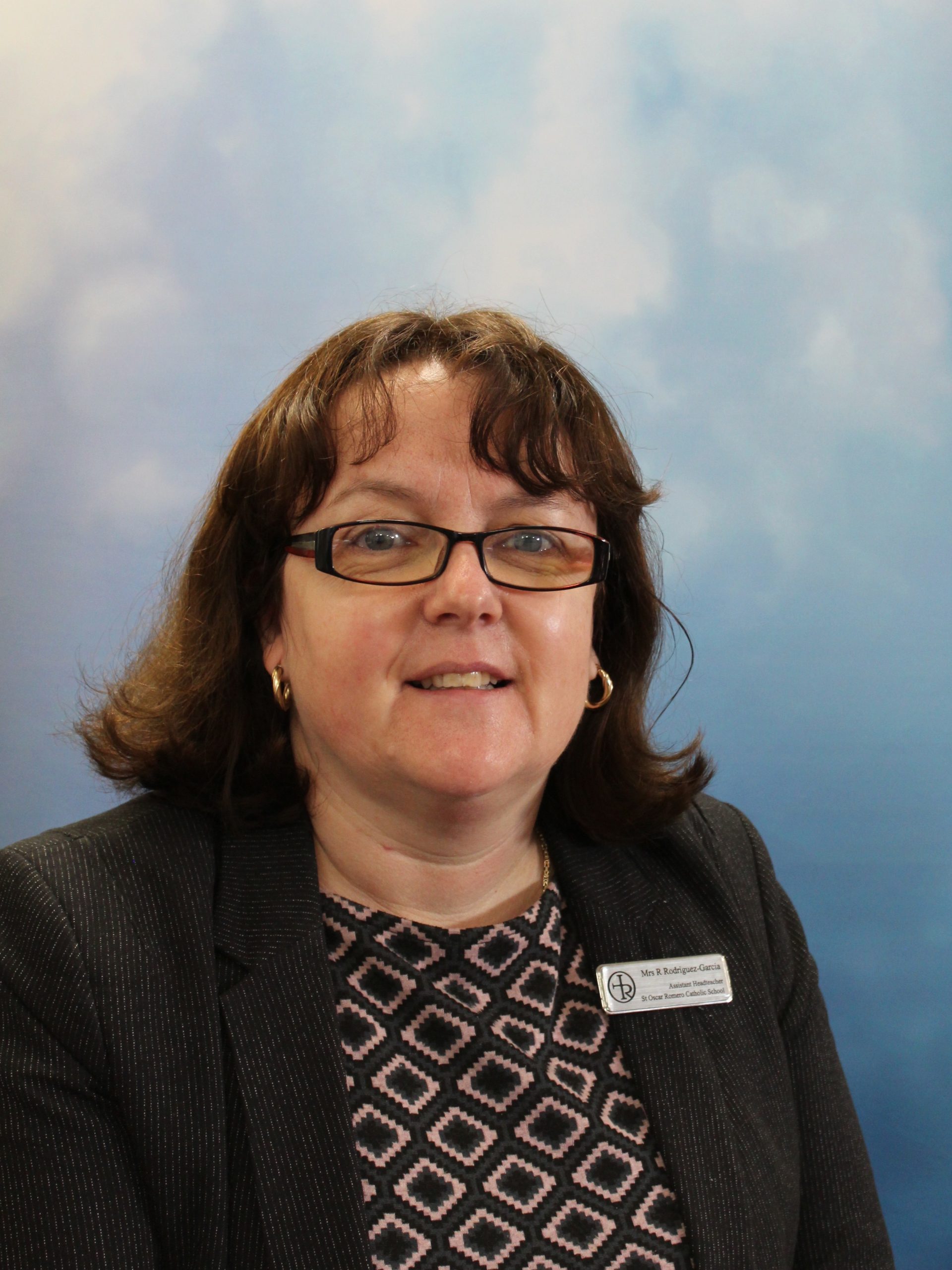 The Team
Mrs Vallom – Teacher of French / Spanish
Mr Rosiello – Teacher of Spanish / French / Italian
Mrs Rys Kent – Teacher of French / Spanish
Mrs Walters – Teacher of Spanish / French
---
Key Stage 3 Information
In year 7 all students at St Oscar Romero Catholic School study French and Spanish, they do one language per half-term of 3 lessons a week. Students will learn to use and adapt key grammatical skills that will enable them to converse in the target language using different time frames and be able to express personal opinions with confidence. They will develop a wide range of vocabulary on topics such as health, education, free time and leisure activities. At the end of year 7 students can choose which of the 2 languages they would like to study for the whole of year 8 and 9. At the end of year 9 students are able to choose their option subjects and they can choose to continue with French or Spanish. They can choose to continue with more than one language if they believe this to be the right choice.
Outside of the classroom, all year 7 students will be given the opportunity of going to Ypres in France for 3 days and all year 8 / 9 students are offered the opportunity of taking part in our overseas trip to Barcelona where students can put into practice the language skills they have acquired in lessons. We fly to Barcelona from Gatwick and we stay in a hotel just outside of Barcelona and we undertake various activities which include visiting the Nou Camp, Barcelona's famous football stadium; a visit to the Salvador Dalí museum in Figueras and a day at Waterworld.
Homework tasks are varied and is set once a week, we subscribe to Linguascope, an on-line language learning website to support work in lessons, and students are able to use this at home also. We also use Google Classrooms.
'Without language, one cannot talk to people and understand them; one cannot share their hopes and aspirations, grasp their history, appreciate their poetry or savour their songs'. Nelson Mandela
---
Key Stage 4 Information
Is this the right subject for me?
Languages are really important in the world we live in and give you great skills for the rest of your life. The Internet has brought everyone much closer together, so communicating with people of different languages from all over the world has never been easier. Imagine all the other people you could meet and the amazing places you could travel to or work in and all because you can speak the language. So log onto the world's real social network and learn a language at GCSE!
What will I learn?
Language qualifications are assessed in four ways: reading, writing, listening and speaking – these are all important skills to have when you apply for college, university and future employment. (AQA: GCSE French and Spanish).
A wide range of topics are covered in the GCSE courses, so as well as learning a language you also find out about the culture and lifestyle of France or Spain. Students continuing with French and/or Spanish at GCSE level will continue to develop their understanding of the key grammatical terms and structures, and will broaden their vocabulary from Key Stage 3 with regular vocabulary tests. Students will become more independent in their use of the language with role plays and photo descriptions forming a large part of the speaking examination and when writing, students will be required to translate both ways, into French/Spanish and English. Your course will also prepare you for many of the everyday uses of speaking a foreign language (e.g. talking about food at a restaurant; making travel arrangements; watching films and writing reviews).
How will I be assessed?
Reading, Listening and Writing
The reading, listening and writing examinations take place at the end of the three years and are each worth 25% of the final grade.
Speaking
The speaking exam is completed in April – May of year 11 and is worth 25% of the GCSE.
What can I do after I've completed the course?
• English is not enough! Not everyone speaks or wants to speak English.
• A language will always be useful no matter what you do.
• Languages mean Business-being able to speak a language will make you really stand out.
• You can understand and talk to lots more people when you go abroad
• Using a language at work could raise your salary from 8 – 20%
• Careers include: translator; tour operator; law; business; teaching; media; journalism; police;
cruise lines; international law; interpreting; MI5; airline cabin crew; armed forces
English as an Additional Language (EAL) students
If you speak another language other than English at home you may be able to take a GCSE in that language through the school.
We have had students take a GCSE in:
German
Italian
Mandarin
Polish
Portuguese
Russian
Please speak to Mrs Rodríguez-García or any of the language teachers if you need any more information.
---
Curriculum Roadmaps